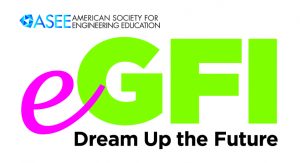 Engineering, Go For It (eGFI) is the American Society for Engineering Education's multifaceted PreK-12 outreach initiative dedicated to enhancing the teaching and learning of science, technology, engineering, and math (STEM) from preschool to high school. The program includes free resources for classroom educators and engaging materials designed to inform and inspire students about the many ways engineers make the world a safer, healthier, happier place.
ASEE's teachers' blog offers a vast repository of hands-on, standards-based engineering design activities, searchable by keyword, grade level, and subject, professional development opportunities, contests for students, and more! Our free teachers' e-newsletter delivers fresh lessons, feature articles, STEM education resources, and other useful information to your inbox. Sign up HERE or contact egfi-teachers@asee.org to subscribe.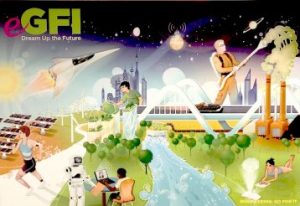 What do rollercoasters, ballet toe shoes, and 3D-printed body parts have in common? They are among a host of fascinating innovations developed by engineers and featured in the latest eGFI magazine. The ASEE publication is one of several eGFI resources, including flash cards, poster, and a kid's book, designed to inspire more PreK-12 students, particularly young women and underrepresented minorities, to pursue engineering.