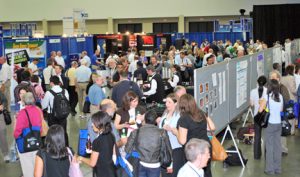 What We Care About
ASEE is committed to supporting the education of the next generation of engineers. Our PreK-12 Partner efforts advocate for quality, engineering-led outreach programming, services and activities that include ASEE's Annual PreK-12 Partners Workshop, high-quality professional development opportunities for PreK-12 Partner educators, access to resources, and more.
Board Committee on P12 Engineering
Back row: P.J. Boardman, Liz Parry, Beth Holloway, Bruce Wellman, Kathy Harper, Alison Baranowski, Gilda Barabino; Front row: Pam Lottero-Perdue, Araceli Ortiz, Stacy Klein-Gardner, Lisa Jennings (ASEE Staff), Mindy Zarske, Martha Cyr
Read about Key Strategies of the Board Committee on P-12 Engineering.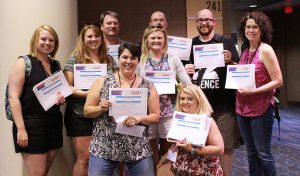 ASEE's Pre-College Engineering Education Division
The Pre-College Engineering Education Division of the ASEE is focused towards supporting programs and activities that advance and enhance engineering experience for students in PreK-12 Partner classrooms. PCEE's mission is to grow and sustain a community whose members collectively build expertise and capacity in pre-college engineering education knowledge and practice. Interested in joining the PreCollege Engineering Education Division,
visit the PCEE website now
!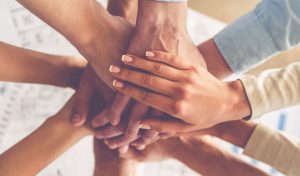 PreK-12 Partners
ASEE partners with like-minded organizations that cover a variety of engineering disciplines and provide a range of resources to support and advance engineering education both in classroom and informal educational settings such as after school programs and science museums.
Meet our Meet out PreK-12 Partners